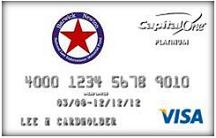 Help support the Fund by applying for a Capital One credit card that provides the fund with 2% back on all purchases. The credit card also offers reward points. Click on the credit card image above to apply now!

---
Our Privacy Policy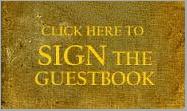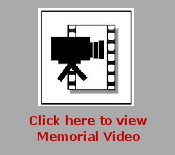 View Grant Recipients for 2005
View Grant Recipients for 2006
View Grant Recipients for 2007
View Grant Recipients for 2008
View Grant Recipients for 2009
View Grant Recipients for 2010
View Grant Recipients for 2011
View Grant Recipients for 2012
View Grant Recipients for 2013
View Grant Recipients for 2014
View Grant Recipients for 2015
View Grant Recipients for 2016
View Grant Recipients for 2017
View Grant Recipients for 2018
View Grant Recipients for 2019
View Grant Recipients for 2020

Grant Recipients for 2018



Police Officer Gary Lee Michael, Jr.

---


Clinton Police Department, Missouri
E.O.W. August 6, 2017

Police Officer Gary Michael was shot and killed during a traffic stop. The driver exited the vehicle and opened fire with a rifle. Officer Michael was able to return fire and wounded the subject, who was apprehended two days later.
Officer Michael was a U.S. Army veteran and had served for less than one year.
Police Officer Houston James Largo

---


Navajo Division of Public Safety, Tribal Police,New Mexico
E.O. W. March 12, 2017

Police Officer Houston Largo succumbed to gunshot wounds sustained the previous night, while responding to a domestic violence call in Casamero Lake, New Mexico. He was flown to the university of New Mexico Hospital where he passed away the following day.

Marshal Kevin M. Dziejma

---


Miramiguoa Police Department, Missouri
E.O.W. May 18, 2015

Marshal Kevin Dziejma suffered a fatal heart attack while conducting a traffic stiop in Miramiguoa. He was conducting warrant checks on two subjects when he collapsed. He was transported to local hospital where he passed away.
Thank you for funding our stay at Police Week 2018.
I was a bit apprehensive about attending because my Dad's death had happened 3 years prior and I thought my grieving process was as done as it could be. However, I found the environment so very supportive and open. So many people dealing with similar losses came right up to talk to us and made it okay to verbalize our story and validate our loss. The candle light vigil and memorial service were so very special and it really made me happy to have something like that to honor my Dad and his contribution. This event also allowed my brother and I and our spouses to process our feelings of loss together in an environment where we could do so openly and without distractions of day to day life. We felt very cared for and this experience is something I will never forget. It's so reassuring to have a support network that truly understands a loss like this. My brother is also an officer and had told me the LEOs are a family and I feel I truly witnessed that family in action during the week, so thank you from the bottom of my heart for providing this funding for families experiencing line of duty losses,
Sincerely Kim
Master Sergeant Carl Thomas Cosper, Jr.

---


Barry County Sheriff's Office Missouri
E.O.W. April 7, 2017

Master Sergeant Carl Cosper was killed in a vehicle collision while responding to a domestic violence call in Seligman. Sergeant Cosper was taken to local hospital where he succumbed to his injuries.